All on 4 Dental Implants
Full-arch rehabilitation with only four implants
Below we follow a step by step guide to produce an all on 4 porcelain bonded to non-precious metal bridge, with Dr Ania Heer and MediMatch Dental Laboratory.
STEP 1 (1st Surgery visit)
Take full arch silicone primary implant level impression and an opposing.
Send impressions to the lab.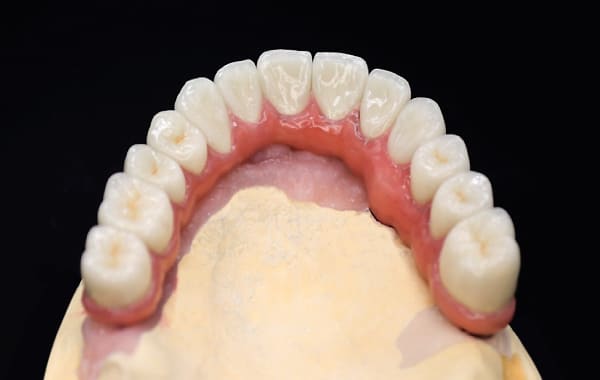 STEP 2 (In Lab)
Cast the impression.
Mount models in articulator using the bite enclosed.
Fabricate porcelain bonded to non-precious metal crowns on 46 and 36.
Fabricate porcelain bonded to non-precious metal bridge on cement retained implants on 16 15 14 13 12 11 21 22 23 24 25 26
Fabricate metal substructure framework.
The framework is designed to go over the direct abutments on 24 26
Fabricate removable crowns around the implant areas to access the screw.
Add pink porcelain where needed.
Sent pictures of Pre-Glaze stage to Dr to approve.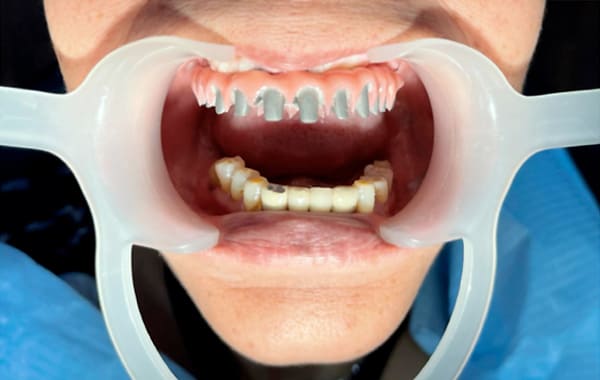 STEP 3 (2nd Surgery visit)
Fit everything in the patient, ensure passive fit.
Take a radiograph to ensure everything fits well in the patient mouth.
Check that the occlusal contact and shade are correct.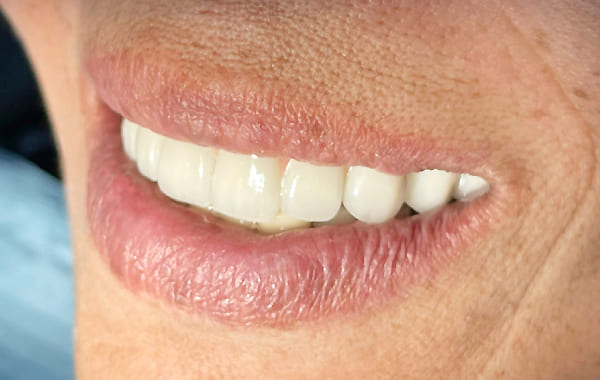 ADVANTAGES
Very high in aesthetic
Natural looking
They are designed much like the traditional crown and bridge style
They last a long time and continue to look good for a long period
They can be customized to fit just about any style
DISADVANTAGES
They can be expensive and require a skilled and experienced provider to ensure the best results
If there is damage or a break occurs, it can be difficult to repair
They are heavy when compared to an acrylic all on four denture
It will not be suitable if the opposing arch is an Acrylic denture or zirconia crown/bridge as they will speed up rate of wear in the opposing arch
We accept analogue and digital impressions from all scanners!
To speak to our Implant specialists call 01 699 1588 or email info@medimatch.ie