Medit i500 & i700 Intraoral Scanners
MediMatch Supplies Medit i700 and i500 scanner, handling sales, installation, training and technical support in the UK and Ireland.
We have the New i700 scanners in stock and are ready to take your orders.
The Medit Intraoral Scanner offers any practice easy entry into digital dentistry thanks to its speed, accuracy and affordability.
Lightweight and with a small tip, its dual camera system takes rapid, full colour video-based scans of patient anatomy making the overall appointment experience more comfortable for you and your patients.
With the accompanying software, you can effectively and efficiently plan treatment options, compare scans pre- and post-treatment and match scan abutments and scan bodies.
Available in Our Shop
Sleek Software Apps
The Medit i500 / i700 is a fast, lightweight, open (wide-open), true colour scanner that is easy to use.
The software and scanner are subscription-free and the latest free Apps include:

Medit Compare
This software helps to analyse any 3D data, including scan data, and to compare different data one by one or in sets and allow users to easily perform various measurements, transformations and analyses.

Medit Smile Design
Users can perform smile design by working on 2D images, using the pre-set teeth templates and customising them with a number of various tools for modifying their colour, shape, position and scale.

Medit Ortho Simulation
Simulate the trajectory of teeth movement according to form information and create several possible outcome scenarios by adjusting positioning of each tooth.

Medit Crown Fit
Easily perform a digital crown fitting test by checking the alignment between prepared teeth and milled prosthesis data in a few, simple steps.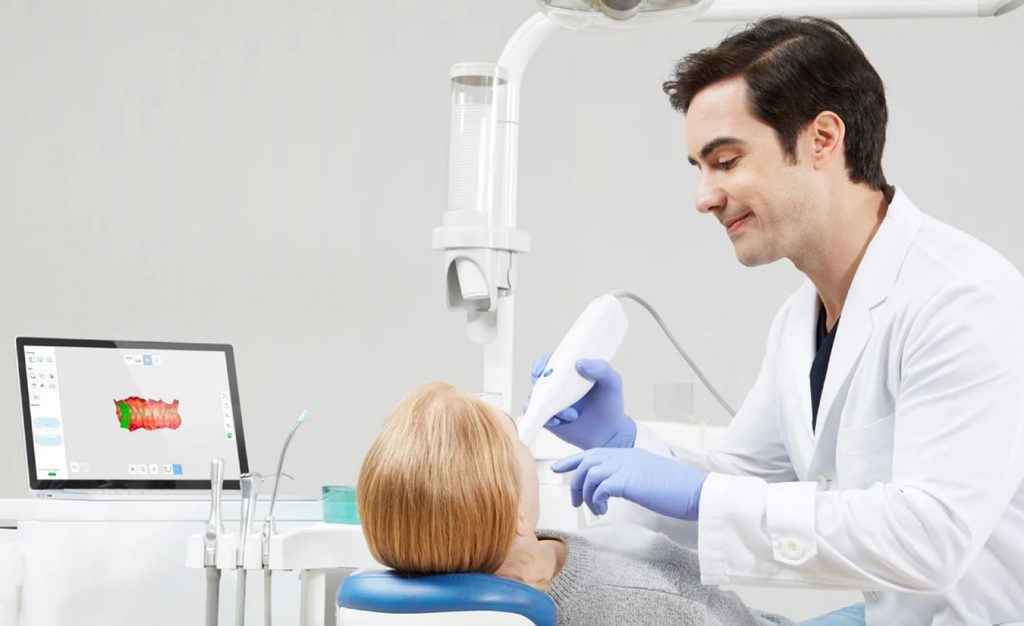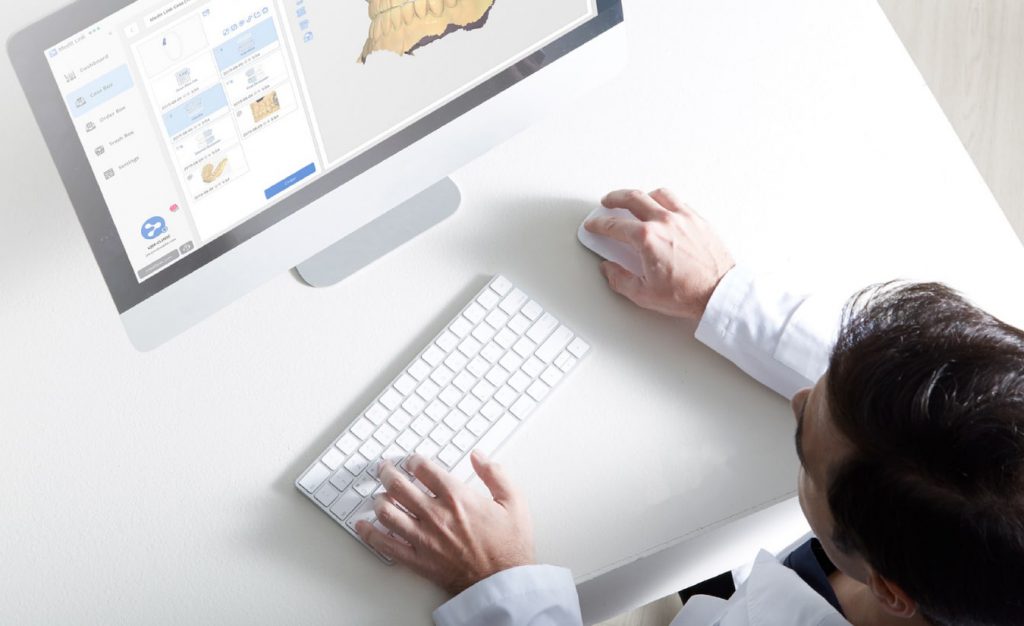 Medit Link
The scanner partners perfectly with the Medit Link software for an efficient, user-friendly experience and is simple to incorporate into your practice or lab for an optimised workflow.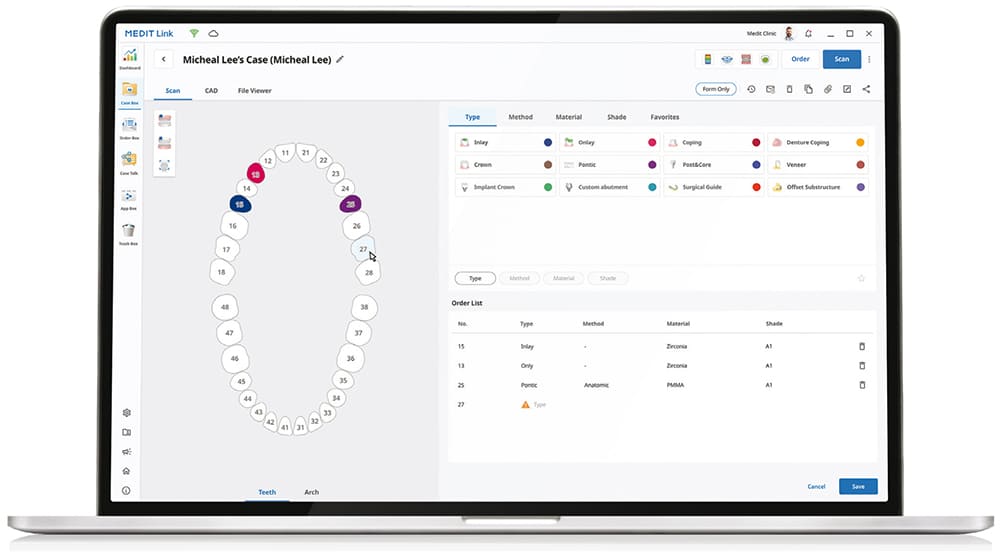 With the system you can undertake:
A.I. Abutment & A.I. Scan Body Matching
Margin Line Creation
Pre-Operation Scanning
Impression Scanning
Occlusion Analysis
Ortho Simulation
Scan Replays
How to Partner Medit Link with the Lab
Medit i700 Intraoral Scanner
Medit goes from strength the strength with the release of the Medit i700 scanner. This awarding winning scanner has built on the phenomenal success of the i500.
25% smaller and 12% lighter than the i500.
11 microns full-arch accuracy.
Scan processing times are 4.5 times faster.
Scans up to 100 frames per minute.
Scanning window has been enlarged by 7% while maintaining the small size of the scanner head.
UV-C Internal LED to aid in sterilization built into the scanner.
Scanner head is reversible, it can be rotated 180 degrees and attached.
Remote control button enables checking and manipulating scan data from the scanner itself without touching a keyboard. This includes switching between scan stages and rotating the scan.
Master model can now be created from separate scan segments meaning you do not need to adhere to a specific scan strategy anymore.
Orthodontic module now includes automatic tooth segmentation like iTero.
Multiple bites registrations can be taken for each case.
How to Send Digital Impressions
Whether you take digital or traditional impressions, we can help you with all.
Complete Set Up Solutions
Not only can we supply you with the Medit i500 and i700 scanners, but we can also provide you with everything you need to get started on your digital dentistry journey including the Medit Link software, laptop, viewing monitor and ergonomic system trolleys.
In addition, we offer installation, training for all your staff, and follow up support.
With no license fees, we have monthly payment and outright purchasing options so get in touch today to book a Medit i500 / i700 demo with one of our friendly team members.
Call us on 01 699 1588 (Option 5)
or email to medit@medimatch.co.uk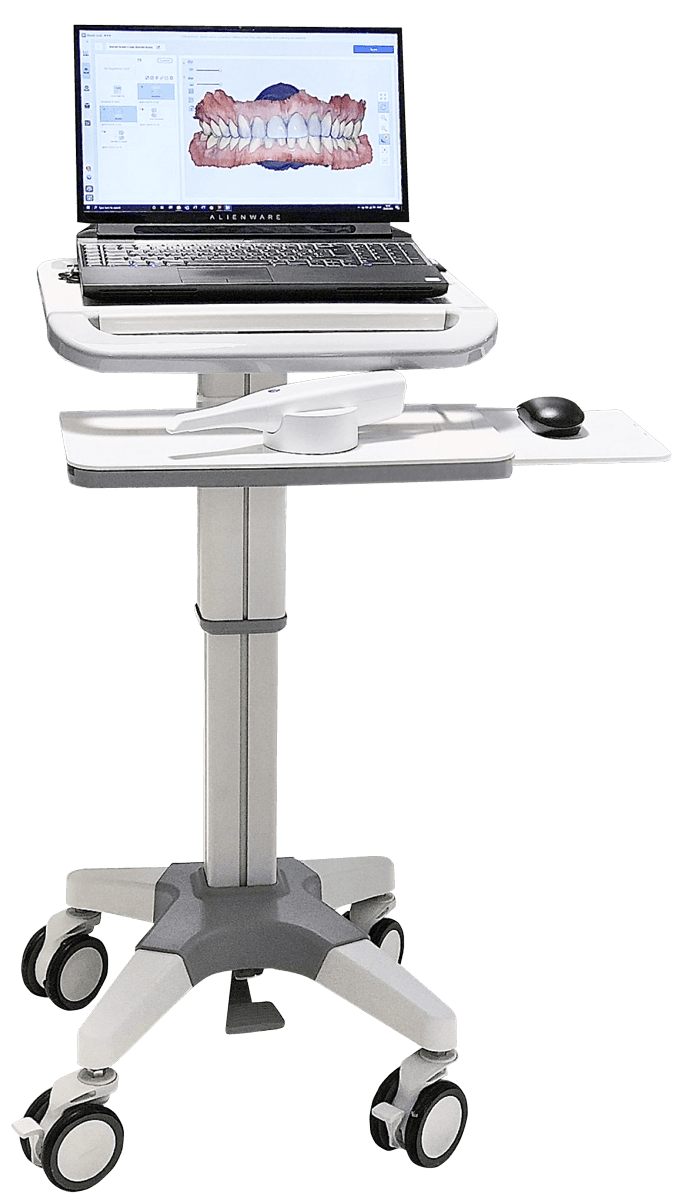 For more information about MediMatch, the Medit intraoral scanner, or to discuss your case with us, we are now available for person-to-person meetings via Zoom, 7 days a week and evenings!