E-max CAD/CAM
Generated from a digital impression (NOT suitable for cantilever bridges).
Suitable for:
What to send
Digital impression and completed lab prescription form.
Other Crown and Bridge extras:
Pink Porcelain
Shade Change
Use of Facebow in Lab
Post and core in one piece
Non-Precious metal Post and Core
Separate pin for addition root in post and core
Zirconia post and core
Mask post and core with white
Metal substructure for temporary units
Wire for temporary bridge
Wax up
Rest and milled shoulder for future frame
Metal key key way / Dove tail
Zirconia key key way / Dove tail
Porcelain butt margin
Metal margin all around
Metal backing
No metal showing
Fit crown under denture
Borrowing Facebow/Articulator
Shade match to picture or old crown
Multiple shading
Guide for Full Ceramic preparations
Anterior crown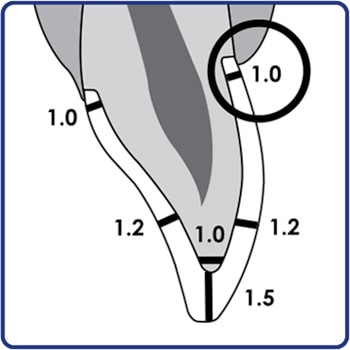 Posterior crown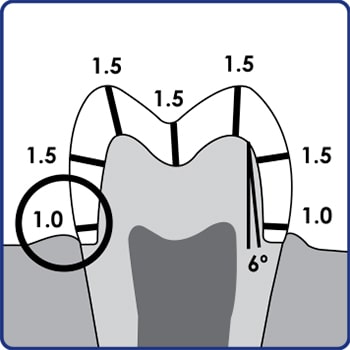 Veneers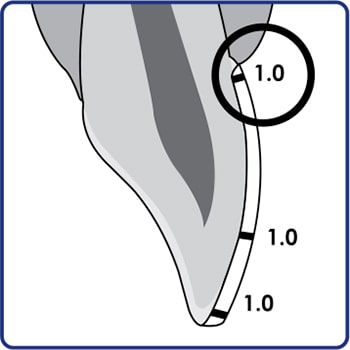 Onlay / Inlay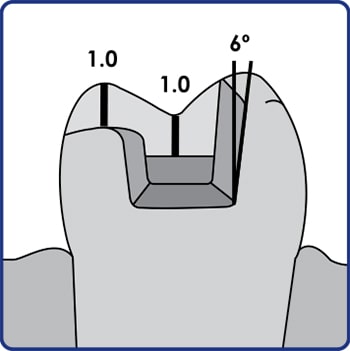 Partial crown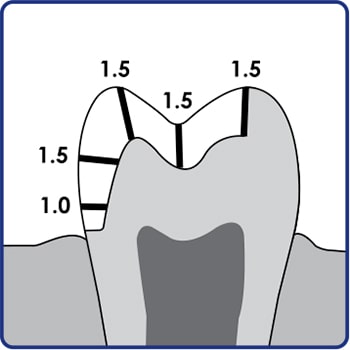 Instructions – For anterior cases:
A stent over a wax model of the anterior teeth allows customers to inspect how the final product will appear. Send us an impressions of the temporaries and tell us what you would like to copy and what you would like to improve.
E.MAX
Contraindications: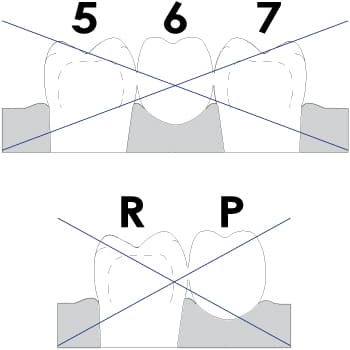 very deep subgingival preparations
patients with severely reduced residual dentition
parafunctions, e.g. bruxism
provisional insertion/trial wear period
bridges with a pontic beyond 5's or bigger then 9mm
cantilever bridges
more then 3 unit bridges
adjustments without polishing (please use appropriate burs only)
always indicate if there is strong discolourations on the die
don't make sharp corner preparations
for inlays/onlays the preparation margins must not be located on centric antagonist contacts
ZIRCONIA
Contraindications:
provisional insertion/trial wear period
adjustments without polishing (please use appropriate burs only)
always indicate if there is strong discolourations on the die
don't make sharp corner preparations
for veneer cases give us a "wrap around the incisal edge"
check bonding procedures, and repeat these regardless of lab procedures
wings are charged as unit